Customized storage heavy duty warehouse racking system
Product Description
 Customized storage heavy pallet
Warehouse Racking
system Product Description  
Pallet Rack
is the most effective multiple
Storage Racking
,working with fork truck,and store or take goods with pallet,It can be highly selected and "first in,first out" with high cycling rate.Load:1T-5T/layer.The specification for the rack can be customized according to different space and volume of goods. Structural features: 1.It's the most effective multiple storage racking,work with fork truck,and store or take goods      with pallet 2.It can be highly selected and "first in,first out" with high cycling rate 3.All coposite structure,it is easy and fast to dismounting,flexible application 4.Each upright pitch adjusted by 75mm,the beam distance can be adjustable base on the height of  storage item   About racking details: 1.Size  L 1,500-3,300mm * D: 800-3000mm *H: 3,000-10000mm(specail sizes also avaiable to           specific  storage needs.) 2.Loading capacity:1T-5T/level 3. Upright section: 80*60mm, 90*60mm, 100*60mm, 88*68mm, 100*68mm, 110*68mm,     120*68mm, etc 4. Box beams section: 80*45mm, 90*45mm, 100*45mm, 110*45mm, 120*45mm, 130*45mm,     140*45mm, etc.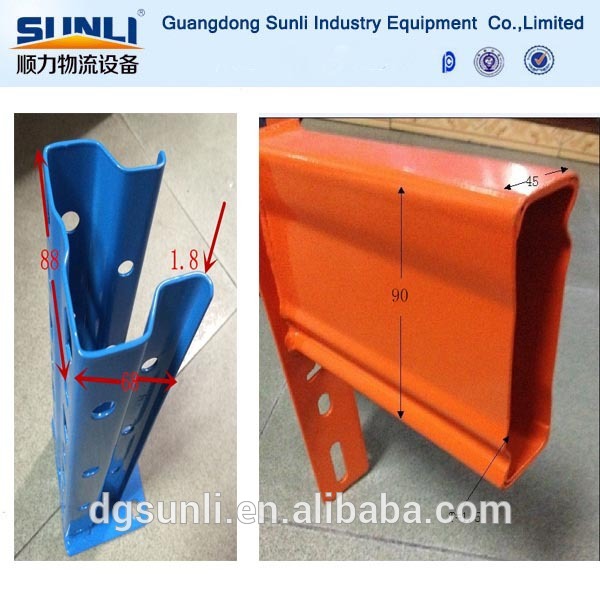 5. Horizontal & diagonal braces, upright footplates, safety locking pins, bolts & nuts, anchors and all   necessary components. 6.Material:Q235B 7.Forklift :Forklift passway W2800mm,match reach forklift truck,can use single plastic pallet and  double side pallet 8.Color:High-quality Powder Coating Finish.    upright frames—blue/RAL5015;beams —orange/RAL2004 (various colors is available) 9.Quick Delivery:Within 25 days for ordinary order quantity. Big production capacity allow us in a position to make quick delivery. 10. Certification:SGS and AS4084 , ROHS and ISO9001 ;CE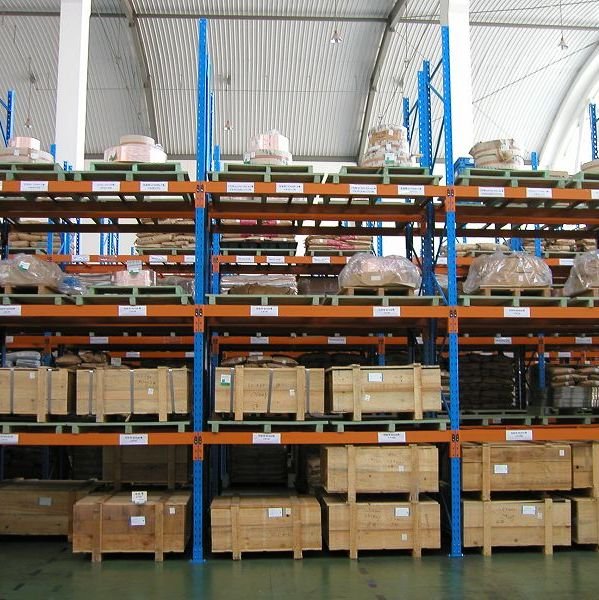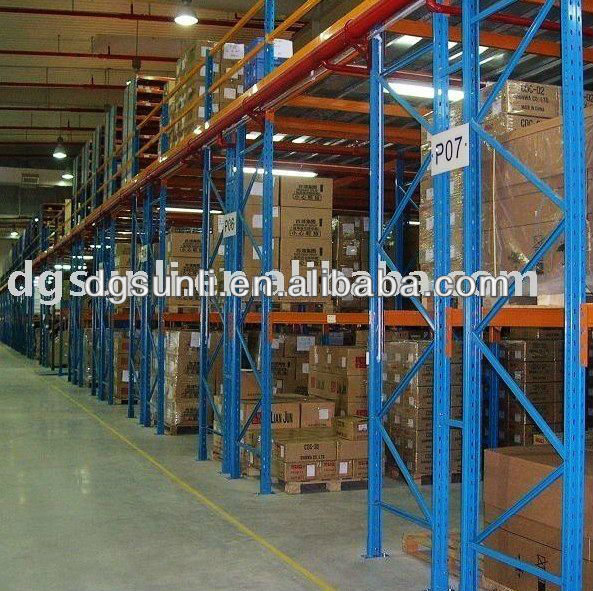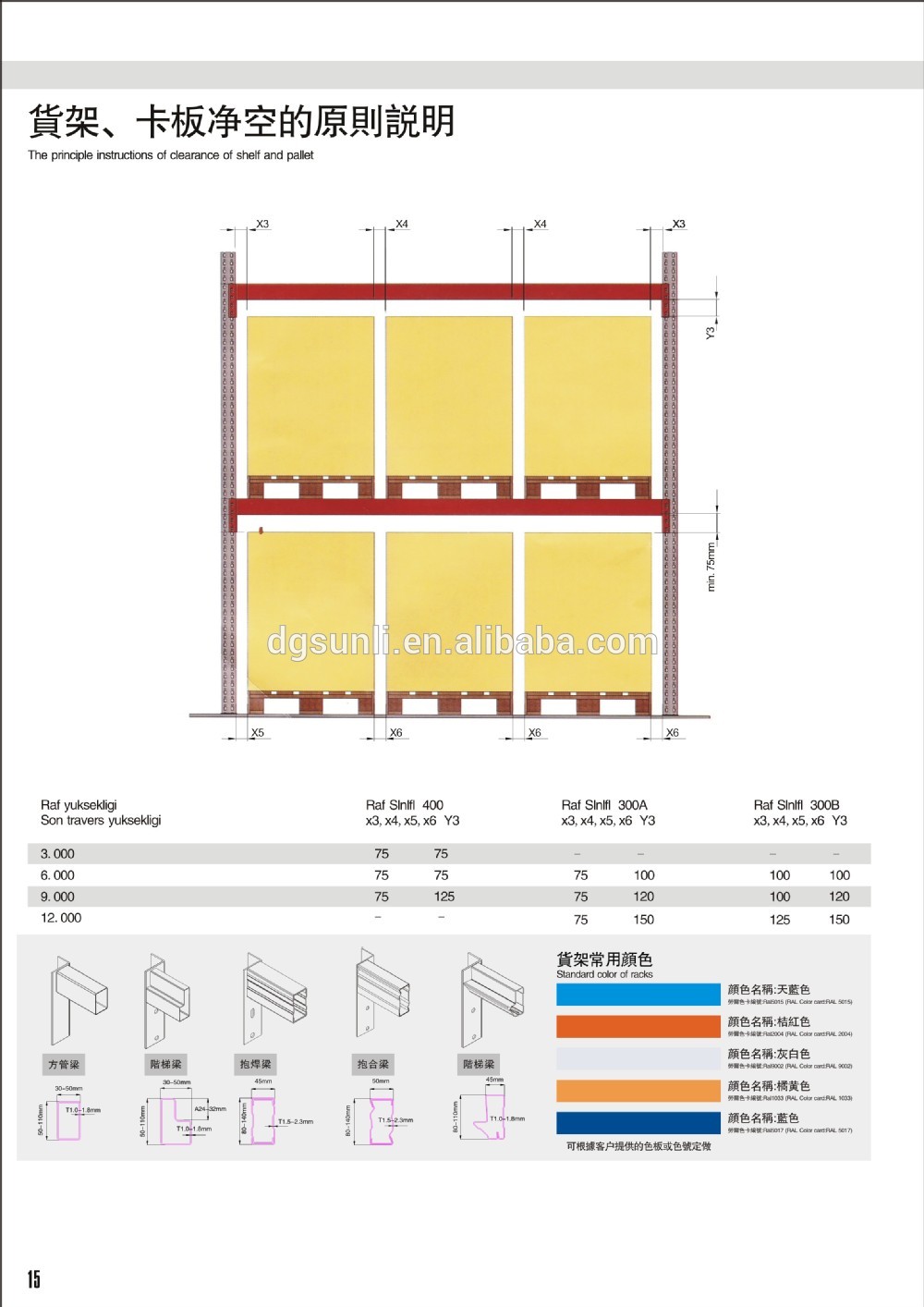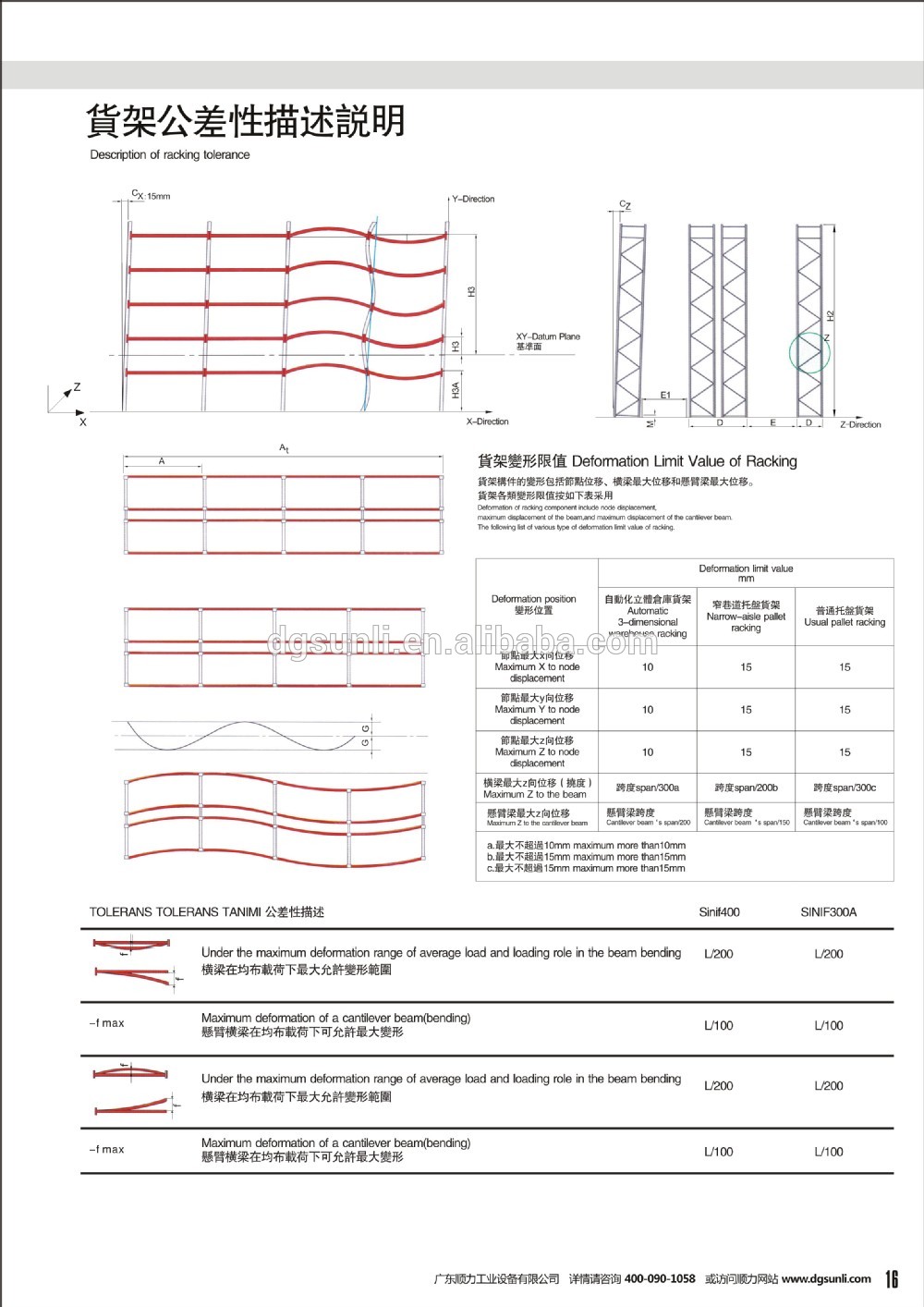 Packaging & Shipping

  Our Services We are the professional manufacturer of warehouse racking in China .All products have detected  by SGS andAS4084 , also have passed the ISO9001 quality certification.All the rack that we  produce is customized , We will be happy to give you a quotation receipt of your detailed requirements.   Please inform us the listed questions in your inquiry for quick quotation:  A) The warehouse layout plans
B) The size of racking(length*width*height)
C) How many bays you want
D) How many layers for each bay that you want
E) The loading capacity of each layer
F) Choose steel panel or wooden veneer G) The RAL color you want Company Information   Guangdong Sunli Industry Equipment CO., LTD,the integrated supplier of logistics equipment  with automatic technology for core competence.Featured list of products such as AS&RS system, stacker,warehouse managing system,warehouse rack as well as automatic logistics,are in full  compliance with international standards,FEM(European Hoisting Conveying Machine Association&Automatic Warehouse)  and SEMA(European Warehouse Equipment Manufacturers Trade Union/EUROPE).In the past ten years, Sunli have successfully provided innumerable solutions and became the member of National High-tech Manufacturer, Warehouse&Logistics Standard Draft and Guangdong Warehouse Logistics Association.